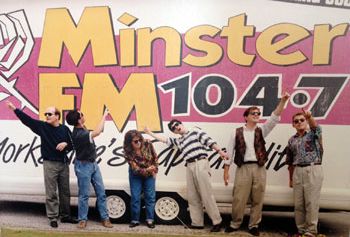 Minster FM was born on the 4th of July 1992, making us North Yorkshire's first commercial local radio station.
The first voice on air at 6am that day was that of York town crier, John Redpath, shortly followed by first presenter, Daragh Corcoran. The first song was Saturday In The Park by Chicago, chosen for its lyrics which mentioned 4th of July.
Entertainment on the first day was provided on the Minster FM Roadshow stage by a then little-known band called Take That! Anyone know what happened to them?
You can listen to the launch of the station here...